Sree Vallabha Temple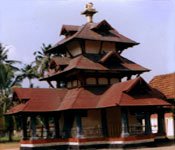 The Flagpost of the Sree Vallabha Temple carved out from a single rock with a Garudan at the top, created by the legendary "Perumthachan".
Aranmula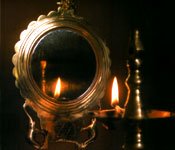 "Aranmula Kannadi " hand-made mirrors of polished metal . A place promoted for rural tourism. +more..
Padayani Folk

PADAYANI A spectacular folk event associated with the festivals of a few temples in Southern Kerala,especially Pandalam, Kadammanitta and chenganoor.
River Pampa

The long snaking river Pampa waters the western ghats including holy places like abarimala,Chakulathukavu, Maramon & Parumala church.
Manimala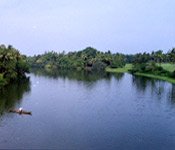 The meandering "Manimala".
Kaviyoor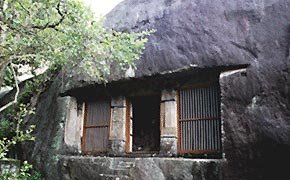 Thekekudi Cave Temple in Kaviyoor panchayat is one among the rare breed of cave temples to be found around in Kerala. It is assumed that this temple is constructed in the Pallava architectural style and was built in the 8th century.
Sabrimala Temple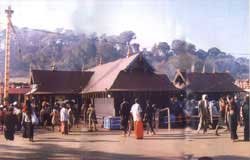 The temple is situated in the interior of the mountain ranges of the western ghats and is accessible only by foot. It is one of the most famous pilgrim centers.+more....
Maramon

A mammoth religious convention of Christians, but attended by people belonging to all communities, is held at Maramon, near Kozencherry every year on the vast sandy beds of the river Pamba.
Parumala

It is here that Mar Gregories Metropolitan the declared saint of Malankara Orthodox Church takes his eternal rest . The ormapperunnal celebrated on the first and second day of November every year is very famous and is the time a large number of people flock to this place for worship .
Niranam

Niranam Church t is believed to be one of the seven churches founded by St.Thomas himself. It is only a few yards away from this place that the great Malayalam poet Kannassa Panicker lived and wrote his main poetic works.